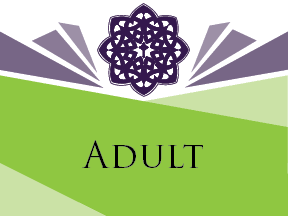 Discipleship Study Groups:
The following discussion groups will start back up the week of 1/19 to work through the next section of our sermon study of Discipleship. We will continue working with the book "Discipleship Essentials" and our sermons will line up with the study guide.
Monday's 8 a.m. - Men's Group (contact Jason Sentas for location)
Mondays 10 a.m. - Ellen Auten in the Parlor
Tuesdays 2 p.m. - Dave Rockness in the Parlor
Sundays 10 a.m. - Jason Sentas in room 222
Signups will be available in the parlor, fellowship hall, and by emailing Jason at jason@mooresvillefpc.org.
Saints Alive Lunch:
The Saints Alive group is meeting at Johnny's Farmhouse for lunch this Tuesday, January 21 at 12:30 pm. Please contact Ellen Auten if you need a ride (704-664-5275; ellen@mooresvillefpc.org).
Women of Joy: Rise Up 2020
Attention Ladies! Early Group Registration for the Women of Joy: Rise Up! 2020 Conference in Myrtle Beach, SC is underway. The deadline to register with FPCM will be January 27. Total event cost is $99. Meals and accommodations are extra. (After January 27 women should register online directly through the WOJ website.) Please let us know if you register online so we can include you in our FPCM group! For information regarding FPCM Group, details (Food/lodging/transportation) please contact the church office at (704) 664-5275 or Jodi Rockness or Jean Coates. For more conference information go to womenofjoy.org. Due to the popularity of the guest line-up, this event most likely will SELL OUT so early registration is highly recommended!
Stephen Ministry Reminder:
Continuing Education will take place this coming Thursday at 2:00 pm and 7:00 pm as always. We will continue with Soul Keeping Session 2. Make-up for Soul Keeping Session 1 will take place that same day at 1:00 pm and 6:00 pm. Stephen Ministers from Williamson Chapel and Fairview Methodist Church may be joining us for both the make-up and Session 2. Soul Keeping is a fascinating and beautiful study. If you have an interest in learning about the soul, please join us. You will be treated to lively discussion in the presence of very caring people. Your Stephen Minsters attended a Suicide Awareness and Prevention Information meeting at Williamson Chapel presented by the American Foundation for Suicide Prevention. There were more than twice as many suicides in the U.S. as homicides. Suicide has become the second leading cause of death between the ages of 10 and 34, and the leading cause of death among males 18 to 35. For every successful suicide, there are 25 attempted suicides. Seize the awkward. Talk saves lives. If you notice something, say something to a trusted adult. To help stem the tide of the mental health crisis our nation is facing, we are planning to follow the example of Williamson Chapel and provide mental health awareness information meetings during the New Year.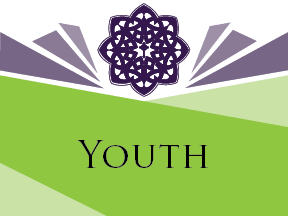 PYF NEWS:
High Schoolers will be going to the Student Life Beach Camp at Myrtle Beach, SC this June 15-19. The main speaker will be David Platt. There will be over 4,000 other students in attendance! To secure your spot for this trip, a $60.00 deposit is due no later than January 26. The rest is due in May. Total cost is $330.00 + 12 meals. This trip is for rising 9th through 12th graders.
Middle Schoolers will be going to the Great Escape Camp in Cleveland, TN this June 7-12. The theme will be Christmas! This is our third year going to this epic camp. To secure your spot for this trip, a $75.00 deposit is due no later than January 26. The rest is due in May. Total cost is $440.00. This trip will be for 6th through 8th graders.
Thirty-eight teens and six adult leaders will be going to the Snowbird Winter Retreat this February 14-17 in Andrews, NC. Pray for safe travels and that God will continue to transform the lives of our students.
If you would like to help send a student to one of the summer trips, please contact Bryan Cerrone at bryan@mooresvillefpc.org. If you have work that needs to be done in exchange for helping with the trips for the students, please contact Bryan. Continue to pray for PYF as it continues to grow both numerically and spiritually. Thank you for your continued investment in the lives of our youth.