Capital Campaign Update as of 05/22/2020
A total of $818,104 has been committed to date in pledges. We have received at total of $378,254 in cash to date. Our goal is $1 million. If you are interested in contributing or increasing your contribution, please know that it is not too late. You can still pledge and/or donate to the campaign by either mailing your pledge to the church office, placing your envelope in the Sunday offering, or if donating stock, contacting Marian at the church office (704.664.5275). Thanks to so many of you for the psupport towards our church's vision!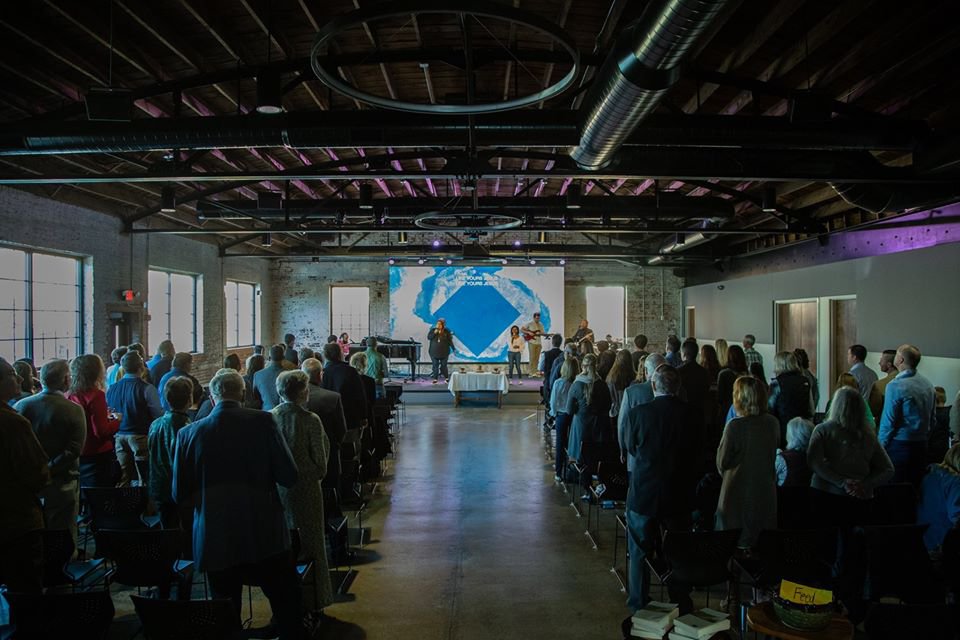 Until the COVIDIEN-19 restrictions, our restored building on Broad Street was open. It has been renamed from the "Boy Scout" building to "143 Broad." Yes, that is the street address. Interestingly, "143" is modern code for "I (1) love (4) you (3)." We think this is easy to remember, and sends the right message. Our contemporary service will be held there at 8:30 am each Sunday morning (streaming).
Come join us online!