Welcome to FPC Mooresville!
We are an intergenerational and family-oriented fellowship affiliated
with ECO (A Covenant Order of Evangelical Presbyterians).
We are just a short drive off the I-77 at exit 36,
centrally located in downtown Mooresville at
249 WEST MCLELLAND AVENUE.
We offer a variety of ministries geared towards all ages and stages of life.
Whether you are new to the area or searching for a church home, we would love for you to join us!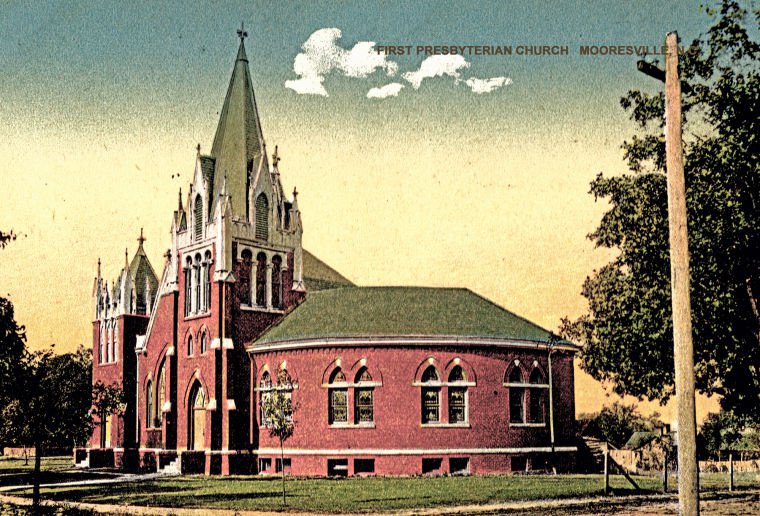 WORSHIP SERVICES
Our Contemporary Worship service takes place in our 143 Broad Street building.
(You will enter through our cafe space,
also known as the Performance Coffee House.)
Our Traditional Worship service takes place in our historic main Sanctuary, located at 249 W. McLelland Avenue.
Live streaming of our Sunday morning worship services is also available.
Click here to be taken to the live stream.
SERVICE TIMES/LOCATION:
Worship Space @ 143 Broad Street
Contemporary Worship -8:30 am
Contemporary Worship - 10 am
Main Sanctuary @ 249 W. McLelland Avenue
Traditional Worship -11:15 am
SUNDAY MORNING CHRISTIAN EDUCATION
In addition to our Sunday worship services, we also offer a variety
of Christian Education opportunities (also known as Sunday School)
for both adults and children beginning at 10am
in our Educational building also located at 249 W. McLelland Ave.
Youth programs for Middle and High School students
are provided on Sunday evenings.
There are many other opportunities to engage in ministry and community at First Pres Mooresville throughout the week. We highly encourage you to peruse our full website for more information on each of these.
(For a quick link to our Ministries page click the "Loving People" button below)
HOW TO CONTACT US
If you have any questions or would like to
contact either our staff or the church office,
please use the information provided below-
BY PHONE:
(704) 664-5275
BY MAIL:
249 W. McLelland Avenue
Mooresville, NC 28115
BY EMAIL:
Please use the form below and a
member of the staff will follow up with you.
We look forward to meeting you!